An interview with Joe Youngblood of WrightIMC
Years ago when Google was becoming popular, their board of directors chose the motto "Don't be evil" to reflect their uniqueness in the search engine space among so many who were exploiting their users. Google's point was you can make money without being manipulative, underhanded or being selfish with users.
At that time, Google was a breath of fresh air because of this. But things aren't quite the same today.
But, how do you see it Joe, does Google adhere to the same ethical codes today?
No. At this same time there was a lot of turmoil in the tech and geek community… They hated Microsoft and talked about how great Linux was and always refering to Microsoft as being evil and that's a similar direction where Google got that motto… Google then was just a search engine struggling to find a revenue model. Once they found that revenue model, they have slowly chipped away at that motto. Today, some people from outside Google could say Google is evil, but I would say Google is just a Wall Street company; they are trying to keep Wall Street happy.
What are some of the underhanded things Google is doing?
The Google business model: Google creates a business and doesn't create it for revenue, then tells everyone 'look at this great thing' – in some cases it works better and looks nicer; they give the impression 'screw all those corporate people who are trying to make money off of this, come use our version.' Then they crush these other businesses and either start charging for it or putting ads around it. Examples include the number of ads on YouTube to marketing their own Hotel and flight search by pushing organic down and putting their own stuff in the first organic position with a sponsored box around it and making it more difficult for travel aggregators to get that traffic.
What about Google+ adoption?
A great example of the Google business model. They are clearly unhappy that Facebook is getting data that they don't. Google wants to provide a better advertising service and if they had that personal data they could combine that with advertising… Android is a great service I use but I can't purchase an Android app without using Google Wallet and I can't leave a review without using Google+. That's the type of heavy handed approach Google is taking: "You're going to use our social network and not facebook or twitter…" They want you in their garden now and they want to keep you there.
Another one is taking away keyword data from Google Analytics which seems to have started small but now it's huge.
Part of Google's model is to promote their service through their network of SEO evangelists – the people who helped them get started in the beginning. They like to use us to promote all of their products.
Pushing organic results down and claiming that it's a better user experience.
Look at the new top navigation bar on Google, the black bar at the top moves stuff down a little bit and they claim it's a better user experience. But we know that they fewer organic results that appear the more the ads get clicked on. Aaron Wall was the one rattling the cage and screaming about this for years and everyone thought he was crazy, but Google as a company needs to make more revenue it makes sense for them to do something like this.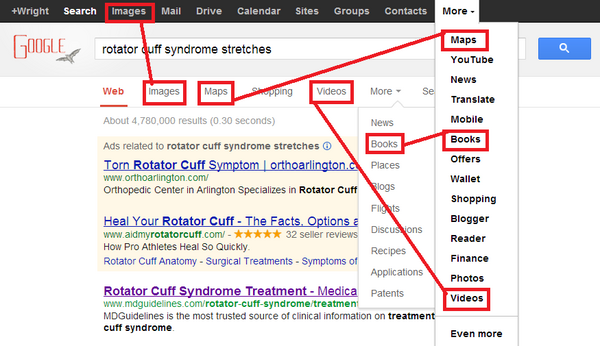 What about the paid inclusion shopping network or Google Products?
Google's a public company now, so when they do something now I always look to see if there's a profit motive. If there is a profit motive I say ok, they are trying to bump profit in this region because they need to impress investors on the next quarterly earnings call.
If your company is dependant upon search traffic what do you do?
The days of free traffic from Google are over, but many would disagree with me. Google should be the icing on top of the cake, but you should have a cake with layers of paid search, advertising, Bing, Duck Duck Go, QR codes, social promotions, etc.
Listen to the full interview and leave your comment:
Podcast: Play in new window | Download